NOVI BRAND IDENTITY
NOVI is a three-storey eatery, espresso bar and cocktail bar located in central Cambridge. They serve simple, locally sourced food, artisan coffee and bespoke botanical cocktails.
We worked with owner Matt Knight to create the restaurant's branding, website, menus, stationery, interior & exterior signage. It was a fantastic opportunity to work with a range of different materials and processes.
We painted directly onto walls, and the exterior signage used a range of materials, including Core-ten steel with a rusted effect. Stationery was printed on recycled papers to reflect the brand's sustainability ethics.
Interior design by House of Grey
www.houseofgrey.co.uk
Interior photography by Jake Curtis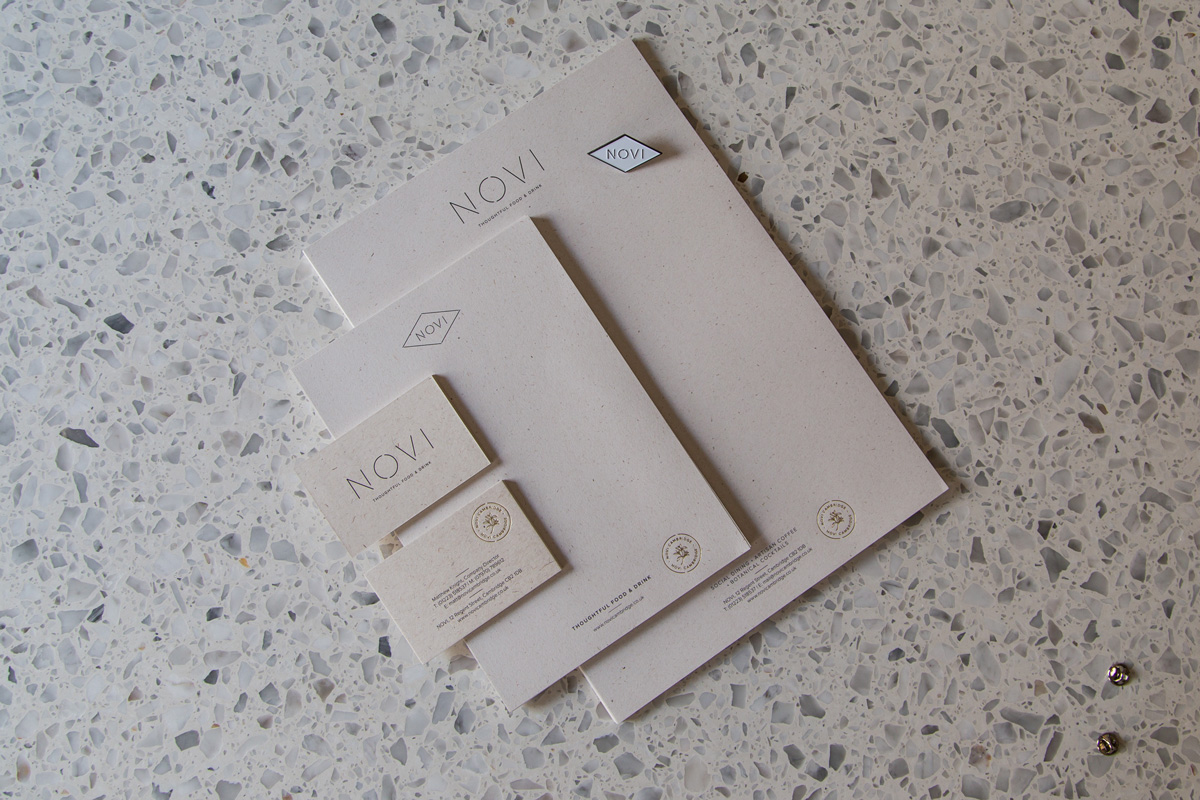 "I don't feel I have ever properly expressed how much I appreciate all the work you have done, and how great it was to work with you on the project. Your approach, quality of work and support has been fantastic."
– Matt Knight, Owner of Novi