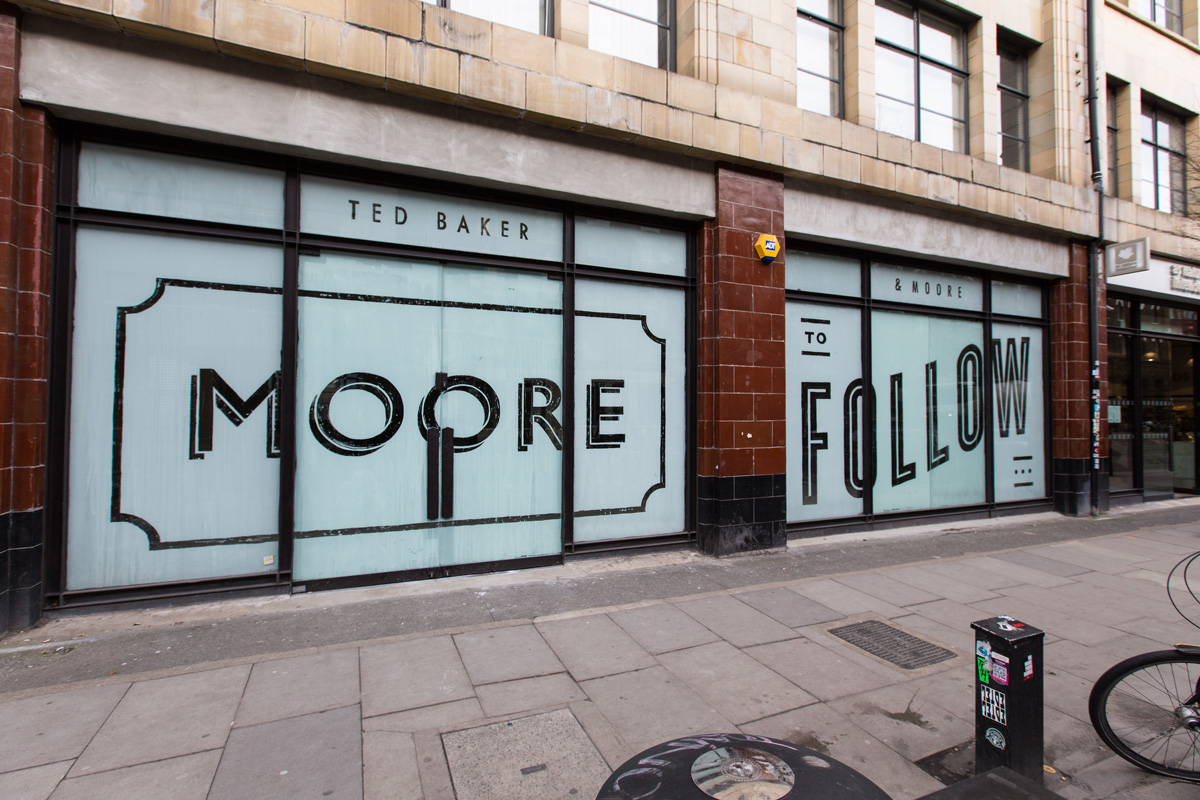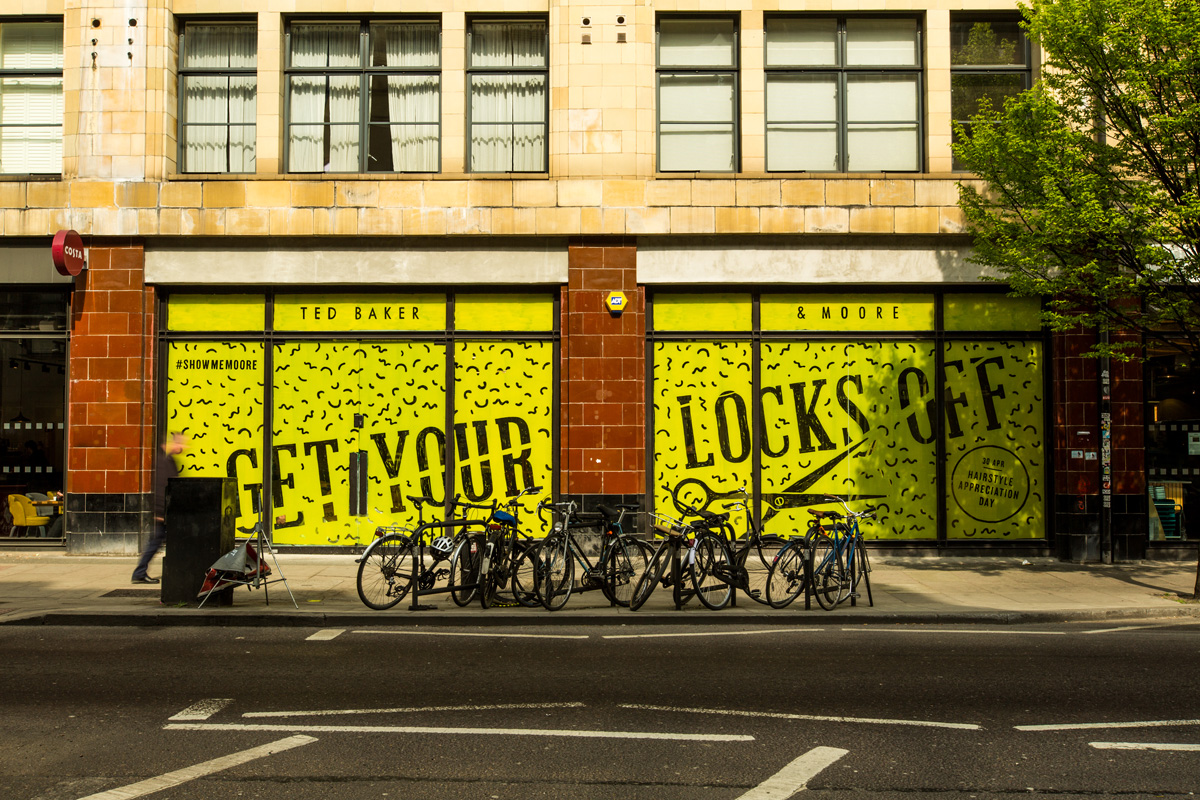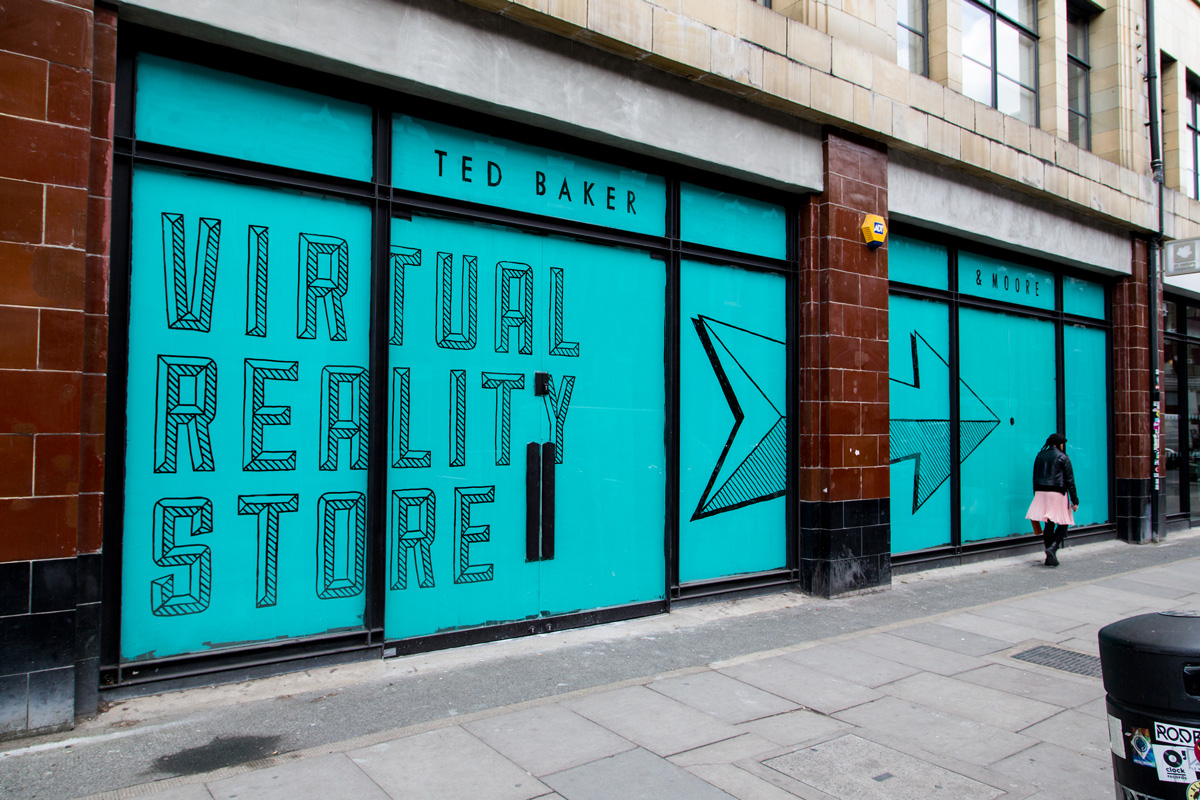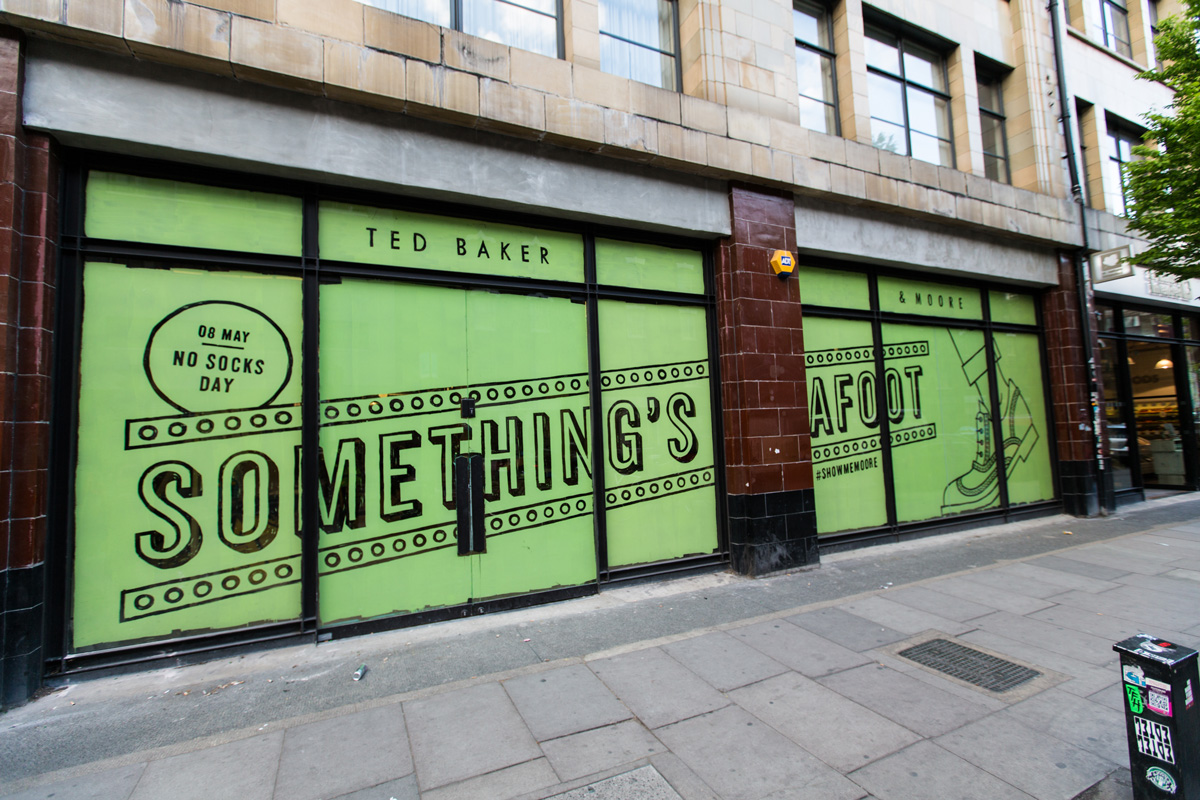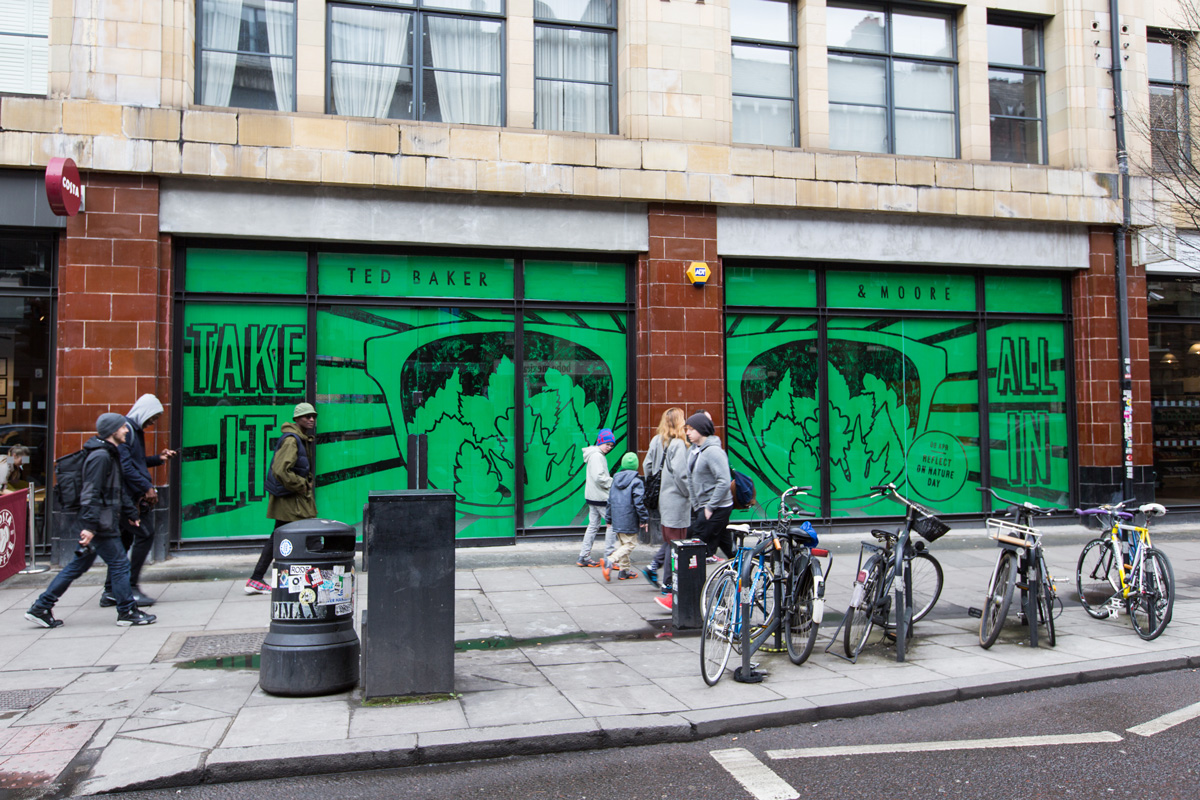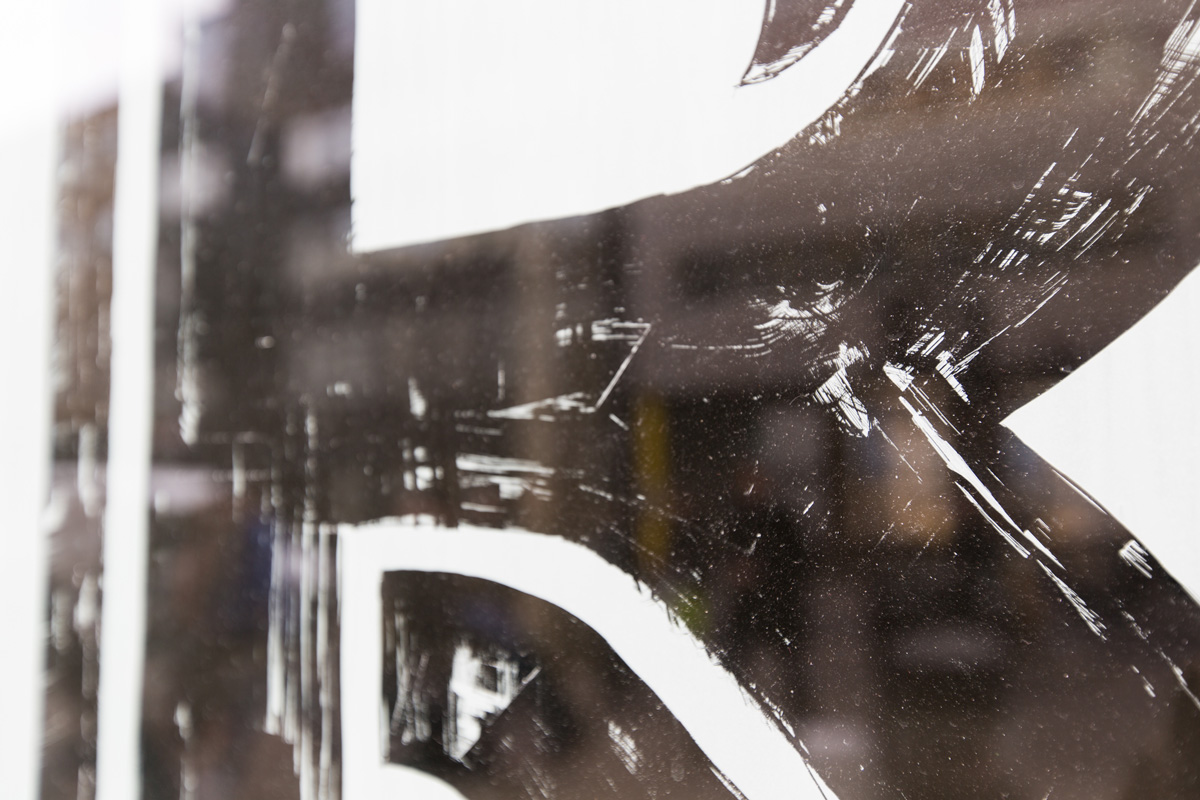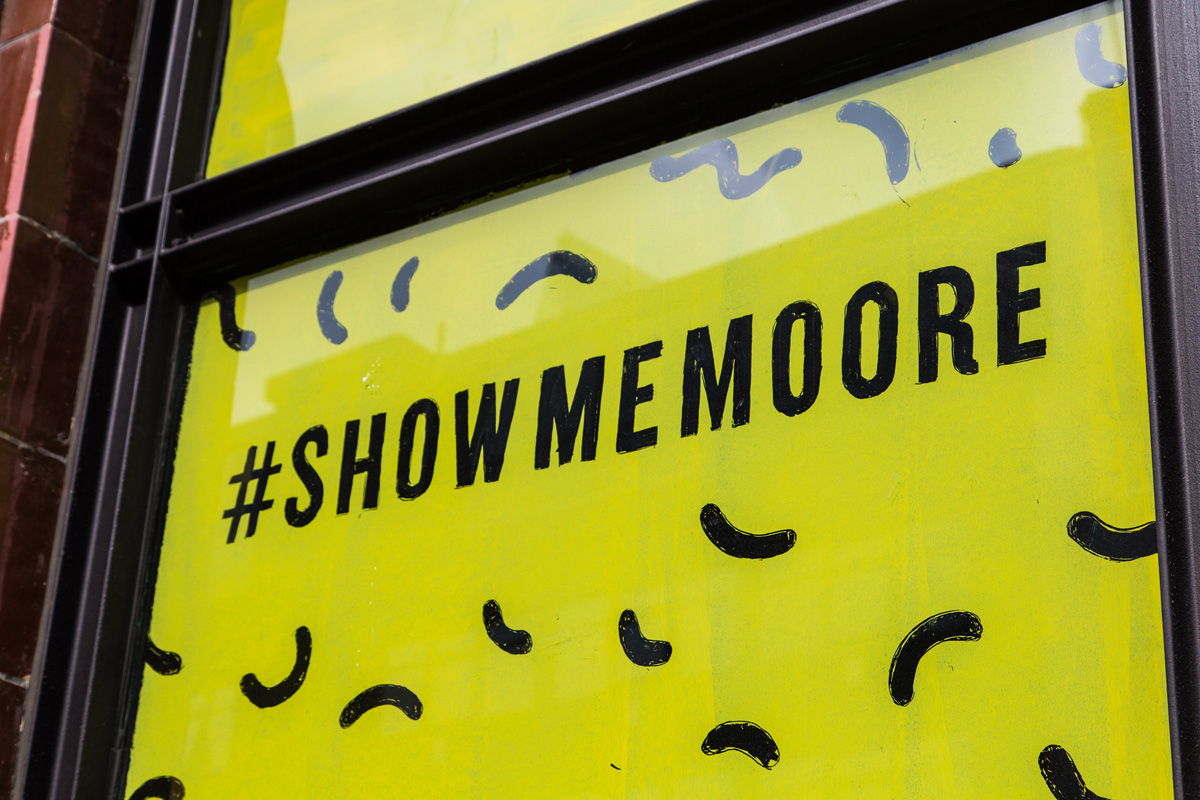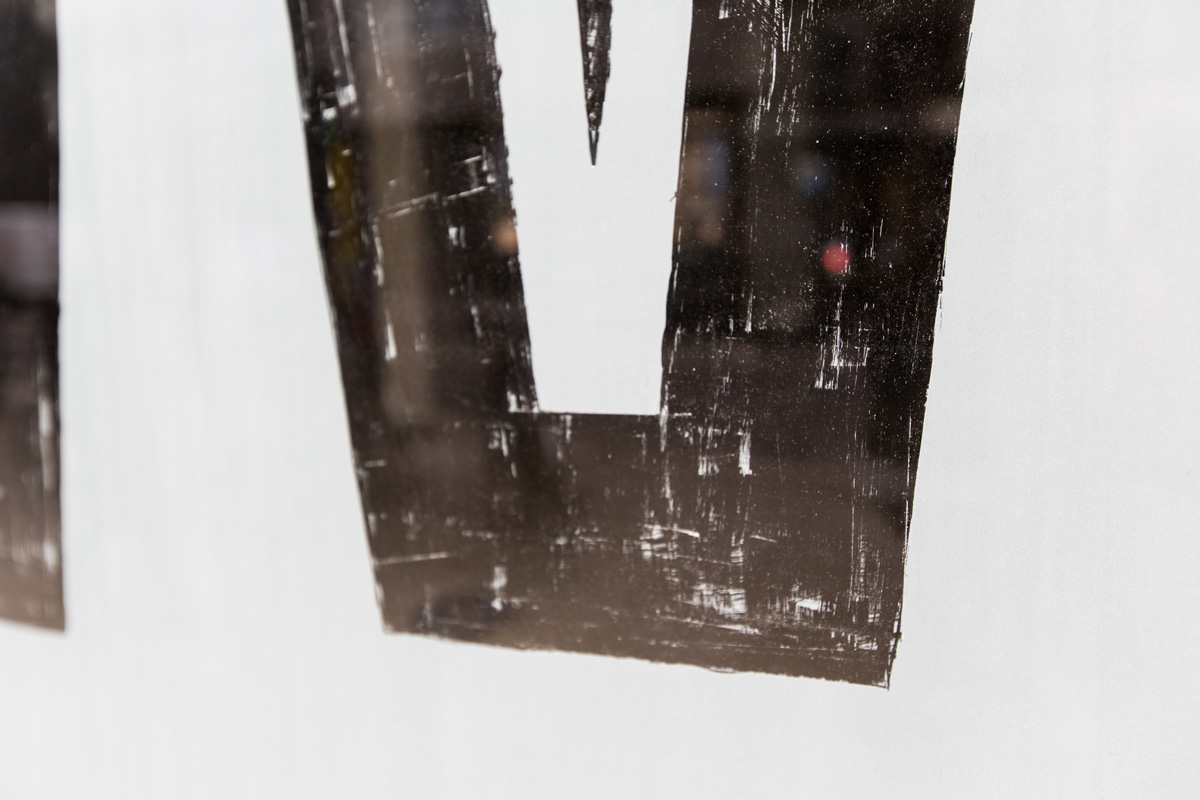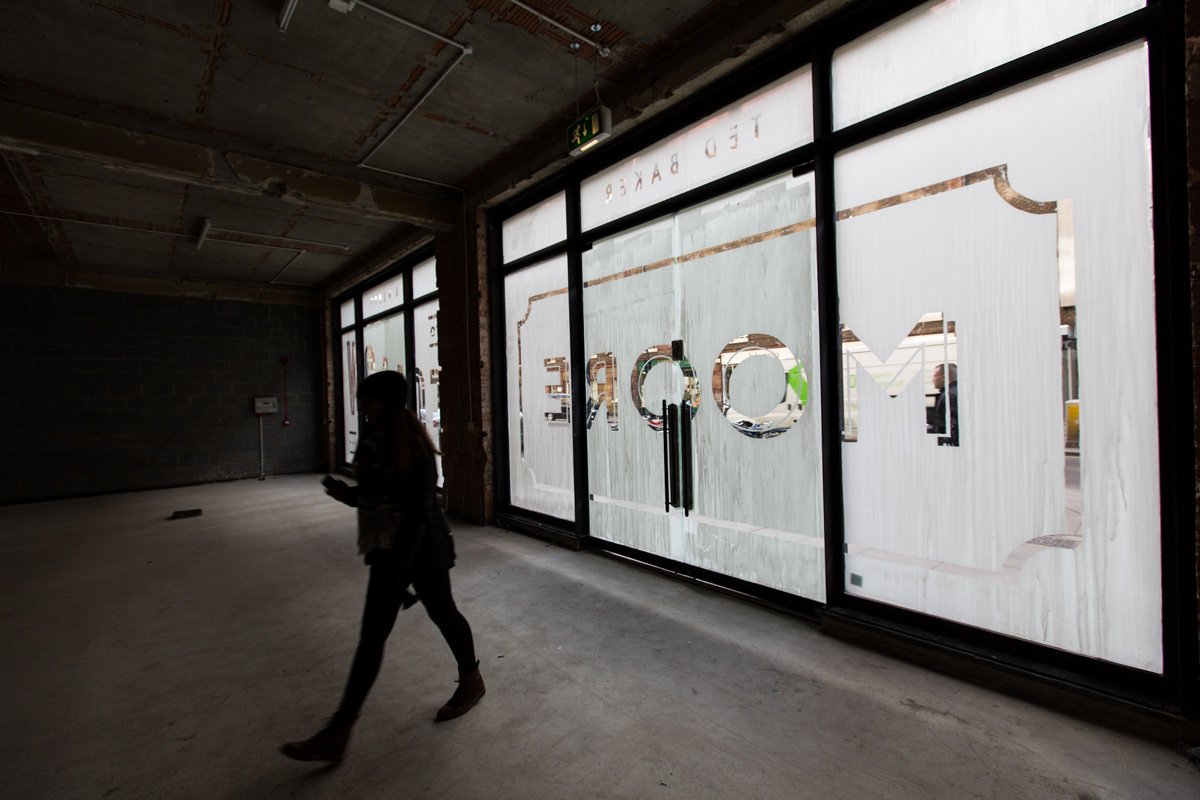 TED BAKER
As part of the marketing campaign for Ted Baker's new flagship concept store in Shoreditch we designed and installed a series of window installations.
Ted Baker wanted to highlight some of the strange and unusual national days that people celebrate each year such as 'Hairstyle Appreciation Day'. We were given a new day each week in the build up to the store's opening.
We used a process of white/colour-washing the windows before scratching out the design once dry. It was a really quick and enjoyable production methos and we loved the textures that were created, mirroring those of screen-printing or etching.